"Project Undercover helped me keep my baby clean and healthy during the hardest weeks of my life."
– A.R., Providence
"This program has truly been a lifesaver for my family."
– T.C., Pawtucket
families struggle to buy diapers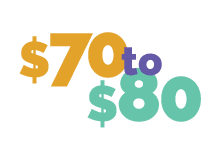 for disposable diapers per baby per month.
children under age 3 in low-income families
MISSION STATEMENT
To provide diapers, socks, wipes, and underwear free of charge to thousands of children living in poverty in Rhode Island.
VALUES STATEMENT
Children should have the bare necessities for healthy outcomes. Project Undercover will provide diapers, socks, wipes, and underwear to children in need so that every child in Rhode Island has the best start in life. We do this by raising funds to distribute these necessities through our community networks, increasing public awareness, and advocating for the betterment of children.
VISION STATEMENT
All kids in Rhode Island will have access to diapers, socks, wipes, and underwear.
Hidden
History
In 1992, our founder and president Richard Fleischer was alarmed by the cost of the diapers he needed to buy for his newly adopted daughter. He wondered how less-fortunate families could manage such an expense, and was convinced that the need was too great to ignore. So he and longtime friend Frank DePetrillo decided to do something about it.
Through a unique partnership with the Girl Scouts of RI, Project Undercover began as a small group of volunteers organizing an annual diaper drive. For almost 15 years they successfully collected and distributed thousands of diapers every April. But with approximately 45,000 Rhode Island kids living in poverty (20,000 under the age of seven), the Project needed to expand.
In 2010, Project Undercover was formalized as a 501(c)3 nonprofit. We have an active volunteer board, and we work with 25 partner agencies around the state to distribute diapers, socks, wipes, and underwear to RI families in need. We use data from the RI Department of Human Services to help us make the greatest possible impact.
Executive Committee & Board of Directors
Sarah Fleischer 
sarah@projectundercover.org